Tarja Turunen 22.09.2009 Hannover Capitol
support: Furnaze & Kings Of Modesty
(c) FAS www.northern-rockmusic.com


The Capitol was filled half when Furnaze (UK) started their show. The band plays Trash Metal and you can imagine them as loud and very strange to the ears of Tarja Fans. I guess most of the people where surprised to see such a band as support.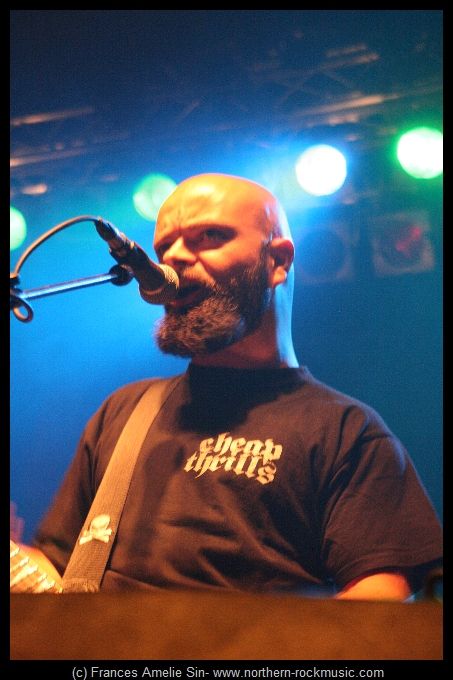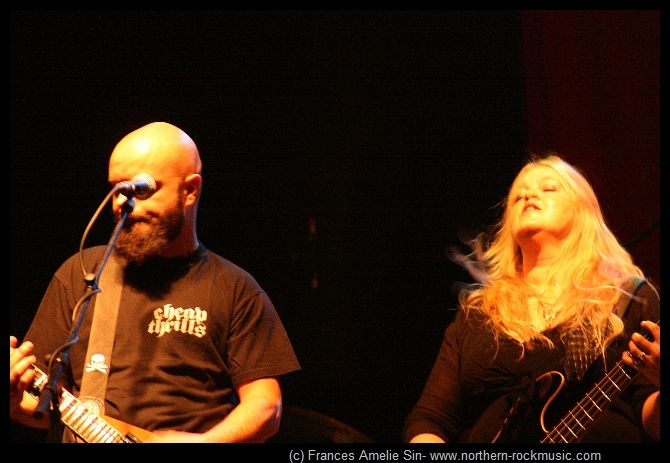 The most flashy thing on them is maybe the bass-player, a girl that had lots of fun playing. I cannot mark the music as catchy but the sound was complete and the beats would make Fans of harder music bang their heads. But the second support made it better and the melodic metal of Kings Of Modesty fits much better to the evening and the music taste of Tarjas fans. They remembered me a bit at Stam1na or Stratovarious, but with softer melodies- I will not say like HIM but well, just a bit!! Later you will find an album Review of their Hell of Highwater Album here on Northern- Rockmusic!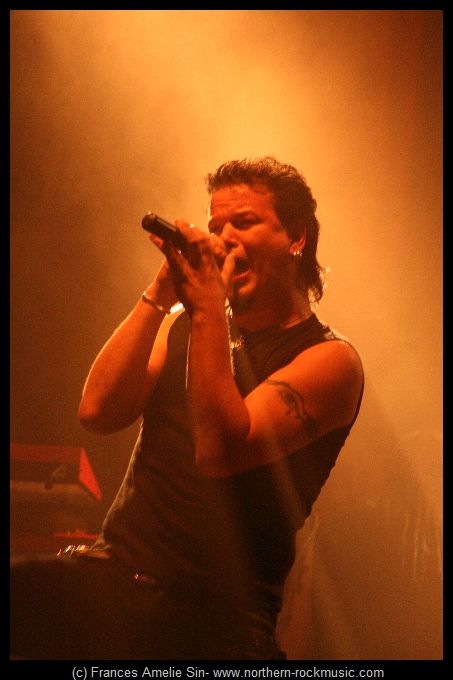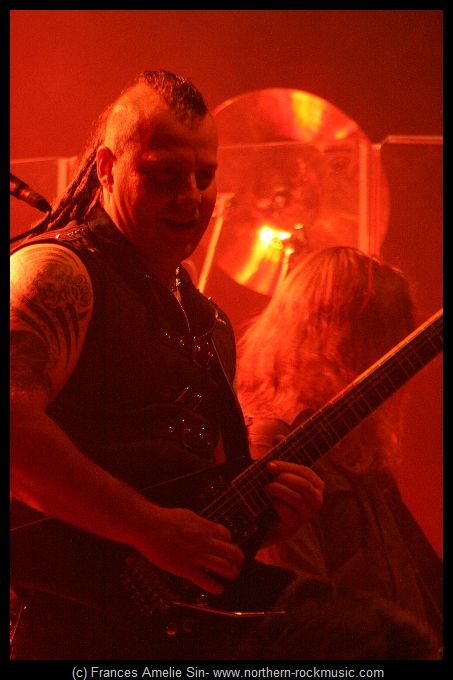 The break between the Kings Of Modesty Show and Tarja's show was not too long and when they started the venue was very good filled and the fans where eager and the ambiance was better than awaited as we all know Hannover is not the biggest Party town!
Tarja's show was kind of magic, she changed her dresses a few times, she smiled a lot and interacted with her band and the audience as I have never seen before at her!!




She collected very good musicians around her with a drummer, guitars and keys and to underline the classic part a cello-player!! The set was a good mix of her own songs like Winter Storm, Die Alive and Enough, the amazing Alice Cooper-cover Poison and three Nightwish songs (Wishmaster, Nemo and Deep Silent Complete).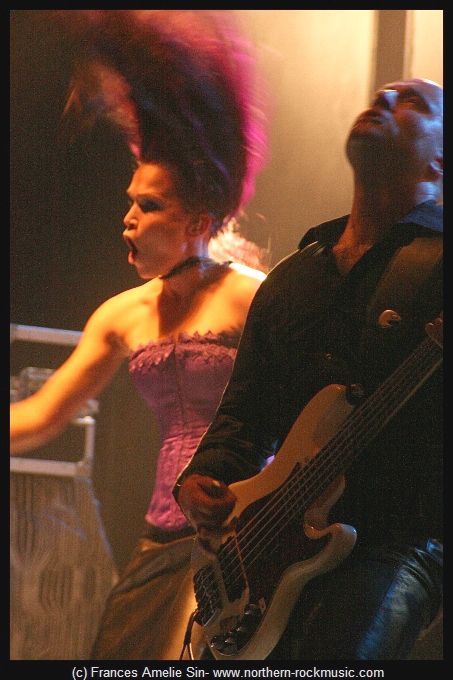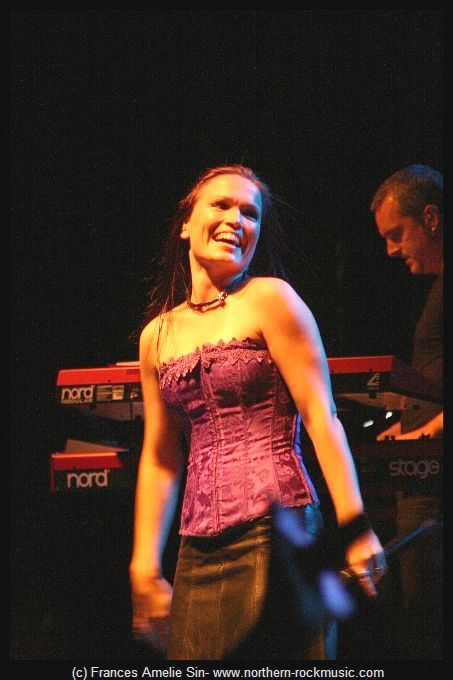 I was surprised to hear these songs but I am glad that she decided not to forget the past at all!!
After a little break she came back with two of her band-members and they came down from stage and played in the middle of the room while the people around sat down in a circle around them. Then she stayed alone there with a keyboard and played Minor Heaven- maybe the touchiest moment this evening!! They played one more song on stage and then bowed and left!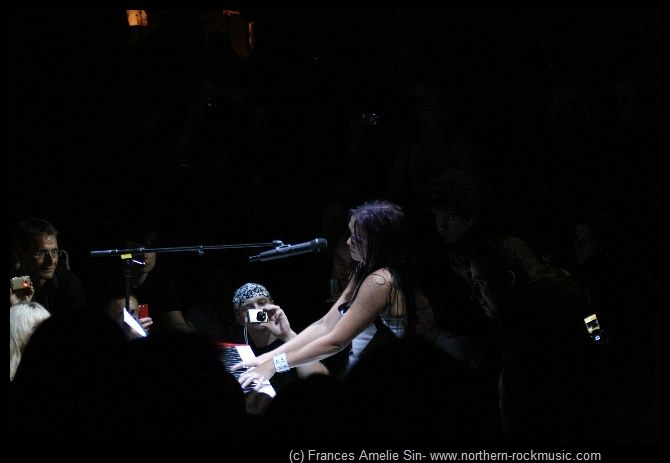 I really have to say this was one of my top 3 Concerts EVER!! And Tarja made the proof to all the people that she is not that cold snobbish Diva people mentioned her again and again!! She really had fun being on stage and she cared about the fans.
Use your chance and visit a gig!! You will be surprised.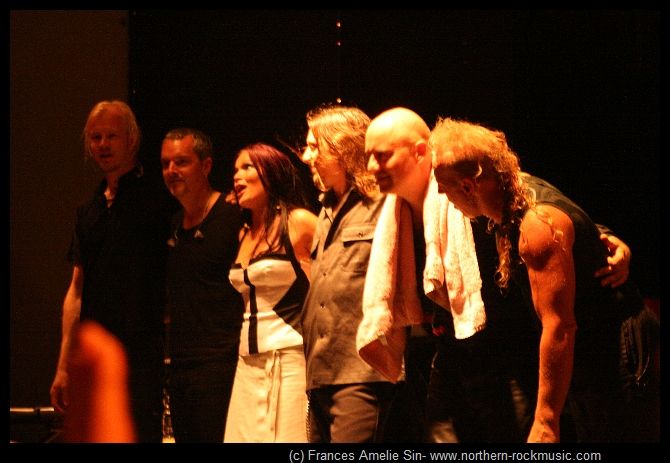 Pictures of all theree bands are in the gallery!!





FAS