Zeromancer, Scream Silence and Essence Of Mind 29.03.2009 Braunschweig Meier Music Hall
(c) www.northern-rockmusic.com
Frances Amelie Sin
I did not really know what to expect. I listened to some Songs from the albums of Zeromancer but I had not created an idea of how they really sound.
Of course there were Supportbands too and one of them Essence Of Mind opened 10 minutes earlier than the schedule said. Well the guys from Oslo/ Norway were not convincing me. It sounded too much like every other band that names I have forgotten. The sound was miserable but that must not have been their fault, maybe the PA was overcharged. Sad for them that only 4 or 5 people were standing in front of the stage. The lot of the people were sitting at the bars or hangin out in the corners.
The second support, a german band from Berlin named Scream Silence knew it better to entertain the audience. Their goth-rock-synth mix was strong enough for the electro fans and also dancable and rocking enough for the ones that like the guitar sound more. It got more and more crowdy in front of the stage, though I have seen the Meier better filled before. It's astonishing, cause Braunschweig is reigned by the electro-goth sound and Zeromancer should fit it perfectly.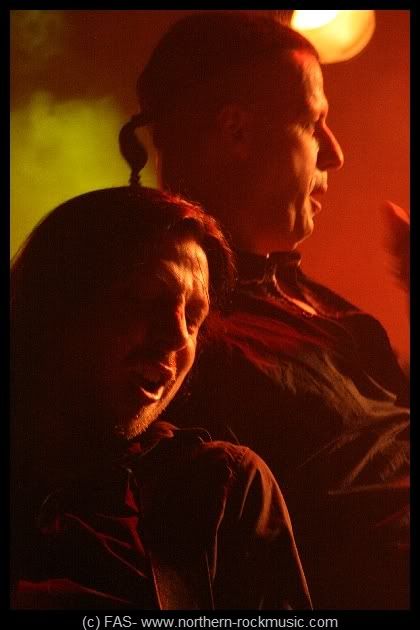 When Zeromancer started playing their set most of the people came to the stage and it looked much more like a concert, well and the sound felt like one. I never expected them to be that good, it's not a secret that I am much more into metal than electro sound but "hell", Zeromancer are professionals and old hands on stage, you really can hear that!! I think I heard influences from A-ha and Depeche Mode, a big trace of scandinavian melancholie, hard beats, melodic vocals and rough guitars. Alex voice is much more pleasant then the voices of Stephan (Apop) or Dave Gahan (DM).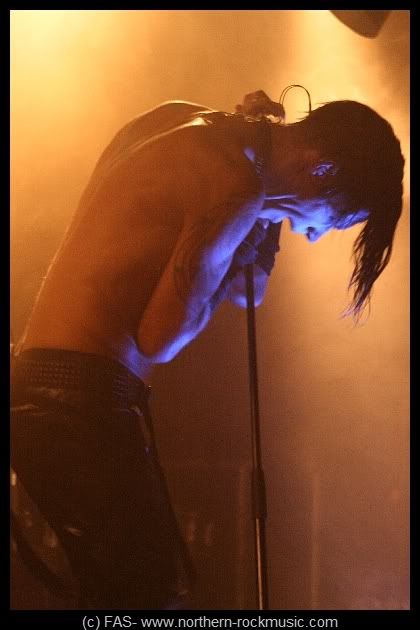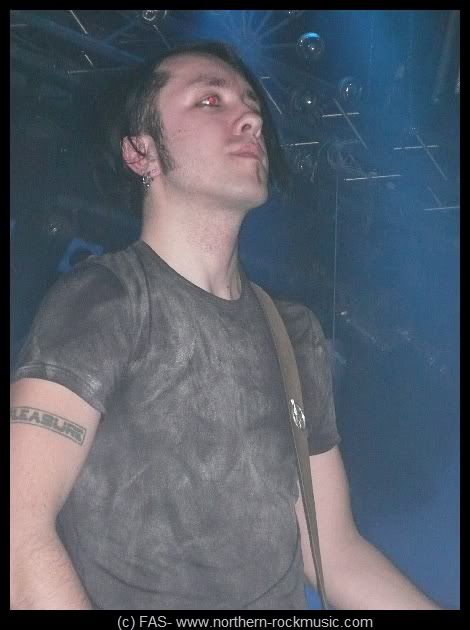 And as he told me befor in the interview they all gave a 100 % for the fans. I enjoyed it very much.
Zeromancer Setlist:
Sinners International
Doppelgänger I love you
Need you like a Drug
I am yours to Lose
Chrome Bitch
Fictional
Filth Noir
Die of a broken heart
Clone your lover
Imaginary friends
Neo Geisha
Cupola
My littleTragedy
It sounds like love (but it looks like sex)
Stop the noise
Ammonite
Fade to black
Houses of cards
(Photo)
Doctor Online
www.northern-rockmusic.com
Pictures are in the
gallery